Online Review Service – Get More 5 Star Reviews
We help you get more 5 star reviews. Our service is simple. Choose which site or listing you want more reviews on, submit payment, and we take care of the rest. We provide review services for any type of business, service, or product. We will increase your star rating and customer trust thus increasing your sales and online reputation score. Our service is delivered using safe and ethical techniques.
Google Reviews
FaceBook Reviews
Yellow Page Reviews
---
How Our Review Service Works: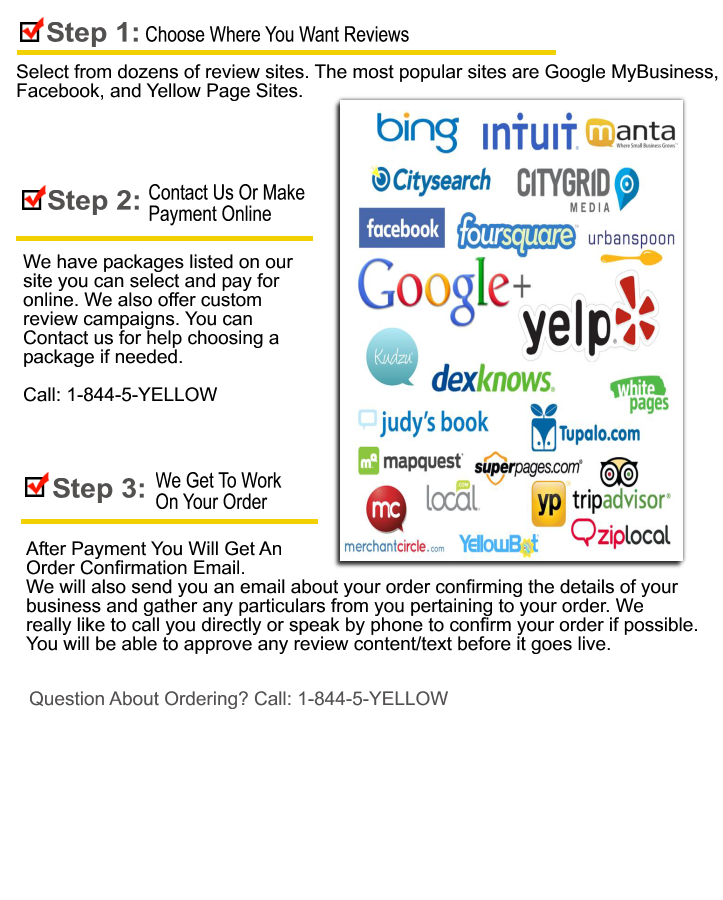 Warning: Do Not Leave Reviews For Yourself on GOOGLE or use multiple accounts you create on your computer to leave a review on your own Google Listing. Your IP address is tracked and "secret/hidden" tracking cookies are embedded on your computer,device, or phone. This allows Google to track everything meticulously. Even using the same wifi connection as someone else that left you a review can cause problems. Google can even see your exact location so leaving a review for a business out of your area is a red-flag.