Negative Ebay Feedback Removal Service
Remove negative feedback from ebay with FiveYellow. Removing negative feedback from ebay can be a very tricky task for an ebay seller.  Sometimes negative feedback is impossible to remove! or is it?
We have successfully helped hundreds of ebay sellers have bad feedback on ebay removed.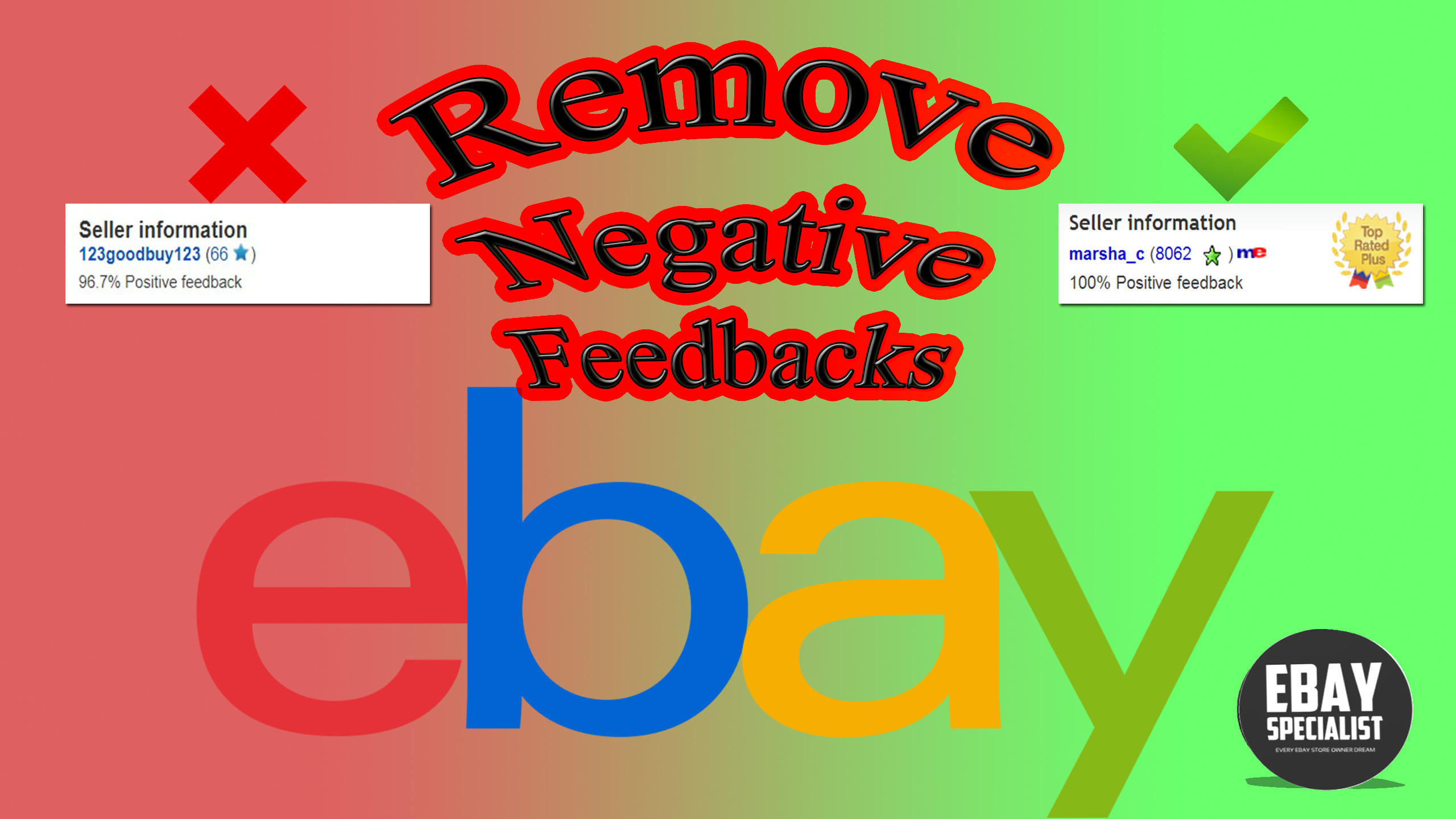 What is eBay's Feedback system?
Every ebay member that sells has a Feedback % displayed in the seller information section of their listings and in other areas of the ebay platform. The ebay feedback score or percentage is calculated using all of the Feedback left for the seller over the last 12 months.
Only the past year counts in ebay Feedback percentages and this is to give sellers room for improvement and lets them improve their overall performance as the months go on. Would you want to be rated based on a mistake or transaction you made five years ago when you've worked so hard to improve your selling performance and rating?
Sellers need to keep their Feedback rating and performance high because when their ratings aren't good or start slipping, they will be penalized in the platform's search ranking system. Basically the lower your seller rating, the lower your listings will rank, and it lowers chances of making it to the top of eBay's search results. Ebay has a search algorithm just like Google and other search engines. If you are a seller on ebay or in the resell business, you have to take your feedback ratings very seriously or you could be losing money and potential bids and sales.
Our Ebay feedback removal assistance starts at $150.00 for the best effort removal of 1 negative feedback. Payments for negative feedback removal are non-refundable and it can take up to 30 days for the feedback to be removed from your account. In order to use the techniques we use we will need access to your ebay account call in pin number so we can reach ebay on your behalf.  For guaranteed removal of negative feedback and what we call feedback protection which covers up to 3 negative feedback removals we charge $299.00. 

We also remove bad reviews and we Remove Ripoff Reports.
 Call 1-844-5-YELLOW (1-844-593-5569)